Yesterday, one of the designers I follow on Facebook posted a kit she created for a design contest. After I checked out the kit, I read more about the contest and realized that I could enter. The catch? I only had approximately 36 hours to create a kit from scratch!
We were given a color pallette and theme (the moon) but could go any direction we wanted with it. I was inspired by an episode of
Go! Go! Diego!
were they have to rescue some baby sea turtles because the moon isn't shining and they can't find their way to the sea without it. Yes, a cartoon inspired this kit!
** The link has expired. Please watch for this to come to my store soon! **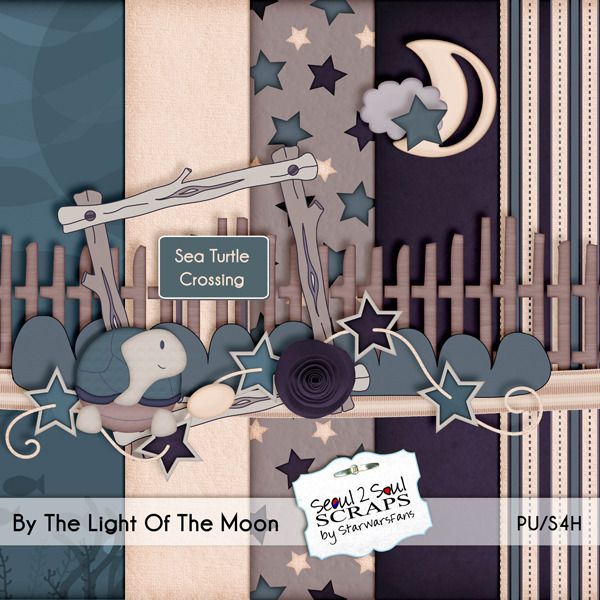 If you would like to download this kit, please click --> (LINK EXPIRED)<-- to go to the contest gallery. The link is in the description section. I would love it you'd also leave a comment there for me. I'm pretty nervous about putting myself "out there" like this!