Are you a Project Life or P365 scrapper? I'll be honest and admit that I am not. I just haven't gotten "into" it yet. But, that doesn't mean I can't help those of you that are!
I made a set of 6 templates that will help you quickly scrap a day, week, or month's worth of memories. There's plenty of spots for photos, journaling, and/or papers and elements. With plenty of "pockets", rotating options, and double page spread combinations, the possibilities are endless.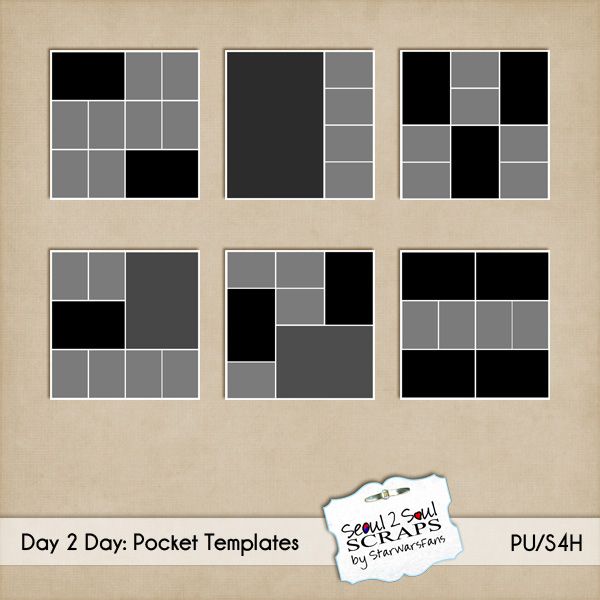 If you would like to "try before you buy", I made a few simple templates for you. You can grab them on my Facebook page.
Be sure to stay tuned to this blog in a few days. I am participating in TWO blog trains. Freebies, freebies, everywhere!