Are you a P365 scapper? P52? Project Life?
Whether you are actively pursuing one of these scrapping goals for 2013 or not, we all often need some basic supplies to get our everyday life photos scrapped in a pinch.
I have created 3 Day 2 Day products to help you do just that! With these masks, templates, and papers, you can quickly chronicle a week in your life.
Grab them each for just $1, or $2.50 for the bundle, until February 7!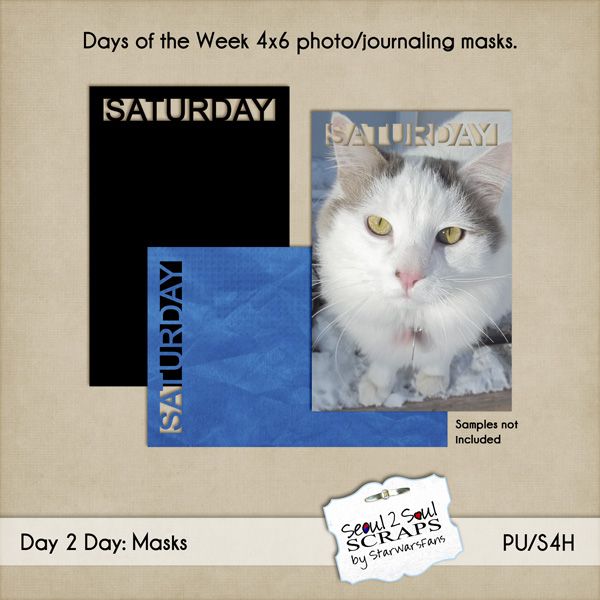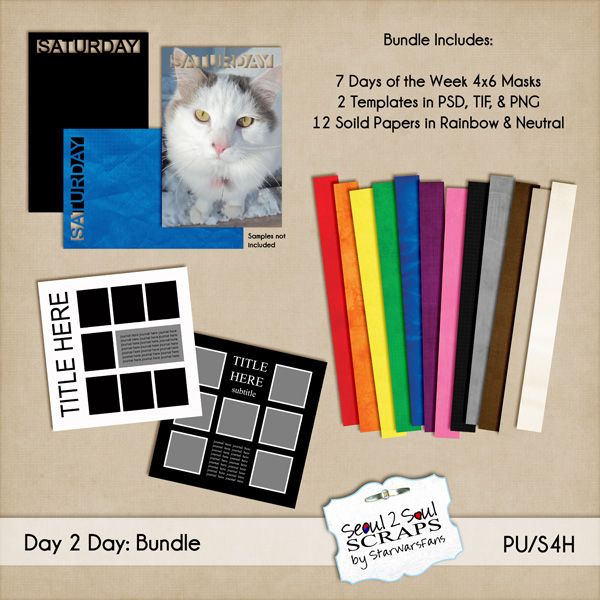 BTW: Isn't my kitty just the cutest? I think he's pretty sweet. :)
BEFORE YOU GO:
Have you signed up for my newsletter yet? Today, I sent out a coupon for $1.00 off of any purchase of $2.00 or more. I *might* be persuaded to include it in next week's newsletter as well. So, you might want to sign up quickly. Hint...Hint...Hint....