Tricia here, a.k.a. StarWarsFans around digiland. I have decided to try my hand at designing under the name of Seoul 2 Soul Scraps. I have no idea if I'll ever actually sell my creations, but I am having a blast creating them as freebies for now!
Why Seoul 2 Soul Scraps you ask? Well, both my babies were born in South Korea AND in my heart. From Seoul to Soul. I never would have discovered digiscrapping if it weren't for them. So it seemed to fit.
My first kit was inspired by a book series I read recently that is hitting the theatres as a Blockbuster movie this month. Can you guess what it is from the preview below?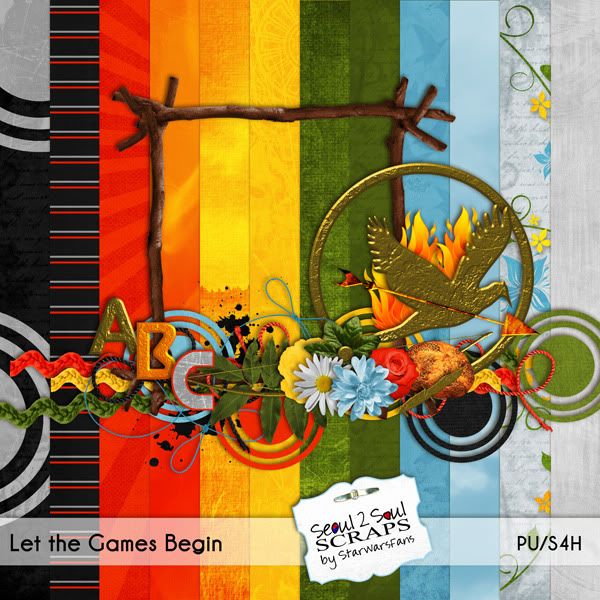 I already have ideas in mind for add-on kits for the next 2 movies! Enjoy!
Disclaimer: I am not a graphic designer. I am an ameatuer hobbyist dabbling in graphic design to fill a nitch of nerdy kits. While I do my best to create a worthwhile product, there are bound to be a few stray pixels, jagged edges, and wonky colors. I would not recommend that you use these products for pages you intend to print as the colors are not optimized for printing. These would be best for creating signature lines, avatars, and other web only graphics. Thanks for understanding!